Vormgevers in Haar /  Hair Designers

Stijn Buysstraat 50           5 min from train station

6512 CS  Nijmegen

Holland

Phone   024 360 38 28

Int. +31 24 360  38 28

kunstenknipwerk@chello.nl

MODELLEN GEZOCHT     WIR SUCHEN MODELLE     MODELS WANTED

Voor Korte Kapsels         Für Kurzhaarschnitte

TEL 024 360 38 28           Nur fur Holland             CALL 0031 24 360 38 28

We werken op afspraak om zodoende

tijd en aandacht te kunnen besteden

aan de realisatie en vormgeving van je kapsel

This page was last updated on: 21 December, 2022
KAPSEL METAMORFOSES

NU MET FOTO VOOR EN NA

INFORMEER NAAR ONZE 

MOGELIJKHEDEN EN PRIJZEN


We work only on appointment, because we like to take enough time for you, to design a hairstyle that makes you feel great.

Wir arbeiten nur nach Vereinbarung, damit wir uns für Sie und Ihre Frisur genügend Zeit nehmen können.

Hair makeovers now with digital before and after pictures on cd -rom .

Many people from all over the world visited our salon in Holland

We like to share our creativity, whit people who see, think and feel with us

Viele Besucher aus der ganzen Welt waren schon unsere Gäste. Wir möchten unsere Kreativität mit Leuten teilen, die mit uns fühlen, sehen und denken. 

KUNST EN KNIPWERK WELCOMES YOU

BEL OF MAIL ONS  kunstenknipwerk@chello.nl





Tel 024 360 38 28
MEGAMORFOSE : KAPSEL & FOTOSHOOTING

INFORMEER NAAR DE MOGELIJKHEDEN EN PRIJZEN

Let Your Hair do the Talking

It's not just a haircut.  Its an experience


Chat box  click on Red Start button



We are supporting the Haarwensen (Hairwish)  organisation  (click on the banner and pictures below)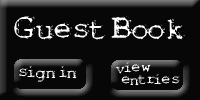 Donate Your Hair for children who have cancer to make them Happy with a hairwig   

contact us  kunstenknipwerk@chello.nl


Deze site hebben wij gemaakt om U een indruk te geven van onze creativiteit  

Wellicht zijn de kapsels die wij op deze site tonen voor 

u te extreem , wat wij uiteraard respekteren 

Echter wij willen met deze site laten zien dat onze creativiteit geen grenzen kent.

We krijgen vaak de vraag 

"Knippen jullie ook normale kapsels " 

Het antwoord daarop is natuurlijk Ja 

want het merendeel van onze relaties kiest voor een 

modern eigentijds kapsel dat past bij hun persoonlijkheid. 

Voor ons is elk kapsel een vorm in beleving, en willen wij graag ons werk aanbieden aan mensen die met ons 

voelen zien en denken  en dit hoeft niet per defenitie een extreem kapsel te zijn , maar een kapsel waarbij u zich prettig voelt  dat is onze manier van werken 

U bent van Harte Welkom 

Tel 024 360 38 28    Wij werken op afspraak

Metamorfose kapsels zijn onze specialiteit    prijs incl  advies , knippen & kleuren                                 € 105,--   zonder kleur €  58 

Prijzen in euro                                       kort /half lang      lang

Knippen & Styling                                            40               43

Knippen & Styling Studenten                          35                35

Knippen & Color + Styling                               87                90

2 Kleuren Knippen + Styling                            94               99

1 Basiskleur + Foliekleur Knippen + styling    102            109

Highlights Knippen en Styling                         102              99

Crewcuts / Flattops /Headshave                     40

Suprisekapsel met Knippen Kleur en Styling  107              110                                   

Kunst en Knipwerk

Modelwork  in Berlin 

 ein Termin ?

Mailen Sie uns


Short Movies  by Rebecka Ekholm